Cultural Arts, School Assemblies, School Shows, Arts Education, Educational Entertainment- call it what you will, that's what we do. We deal with PTOs, PTAs, public schools, private schools, charter schools, after school; you name it, we perform there. It's what we do. Felicity Jones and Tim Latta have been entertaining audiences in theatres around the world for many years. (see bios). They now bring their expertise into the schools to perform and conduct workshops for all ages (K-12). Why do we bring theatre to the schools? Because that's where the kids are! We feel it's important to perform in the schools because they are the building blocks of our society. We feel very strongly that exposure to the arts as both a discipline and a medium of expression is crucial to the education of our young people. We also feel that artistic presentation is a highly effective teaching tool that can easily incorporate the common core. We offer two school assemblies for elementary school, middle school and high school. ME PLURIBUS UNUM and MOTION 360.
TIM LATTA BIOGRAPHY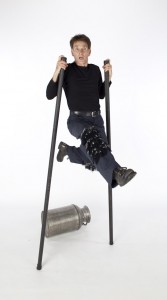 Timothy Latta is an actor, dancer, choreographer and director. Since 1982 he has traveled the globe with companies such as Pilobolus, Momix, and Faustwork Mask Theatre. He was co-founder of the rhythm duo Testi di Bosca with tap dancer Joe Orrach and did a stint with The Royal Lichtenstein Circus. He has been a guest artist with Theatre de la Jeune Lune, Iso, The Deutsche Opera and Shawn McConneloug and her Orchestra among others. Highlights include being a featured performer in "Nachtmond", with David Shiner, at the Wintergarden Variete' in Berlin, choreographing the award winning "ALICE" for the Lindsay Kemp Company in Barcelona, Spain and playings "Bob" in Kevin Kling's "Lloyd's Prayer" at ACT in Seattle. He is the founding director of Lattawork.
FELICITY JONES BIOGRAPHY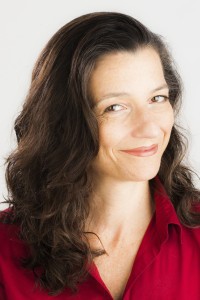 Felicity Jones is an actress, writer, and educator who lives in Connecticut. She has appeared on stages throughout the United States; from Broadway to San Francisco and New Haven to Seattle.  Her work runs the gamut from Shakespeare to Ibsen to Pinter to collaboratively created ensemble pieces with the likes of Mary Zimmerman and Theatre de la Jeune Lune.  She was Artistic Associate with Theatre de la Jeune Lune for ten years, acting in some 38 productions, as well as writing, directing and designing.  She has appeared on television (Law & Order, Ed, Deadline, Wonderland) and film (Julie & Julia, Signs). Her current show ME PLURIBUS UNUM is a response to a concern that dissatisfaction with our government starts from not understanding it.  Her goal is to introduce young people to the basics of US government while encouraging them to think of it as something in which they can and should participate.